24 hr Emergency Service Call 215-696-6069 | Free Consultations.
Call Christopher W Herbert, Sr. Licensed, Insured and Bonded!
Welcome to CWH Public Adjuster Services!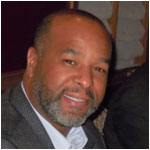 Many people are unaware that when you have building or personal property damage that results in an insurance claim, you are entitled to the maximum recoverable amount under your policy by law. As an Insured or Policy Holder you should not simply accept what the insurance company offers as a satisfied settlement without employing the professional services of a Professional Public Claims Adjuster. It is common knowledge that your insurance company will always employ the professional services of a well trained Insurance Adjusters to represent their interest as the Insurance Company. You as the insured should equally employee the well trained services of a reliable, experienced Public Claims Adjuster to represent your interest.
As a potential client of Christopher W. Herbert, SR. — PA & New Jersey Public Claims Adjuster, I can represent you in your Commercial, Retail, Industrial and Residential property insurance claim by reviewing your insurance policy terms and agreements, investigate and dispute your settlement on your behalf against the insurance company to assure that you get the highest and best insurance settlement amount legally allowed. Remember I can handle residential, commercial, industrial and retail property loss claims for building and or personal property.
With my personal 12 plus years of professional training and experience working with one of the Top Public Adjuster Loss Consultant Companies in the Greater Philadelphia area and now with The Property Loss Consultants Group, you are sure to win big!
Contact me today for FAST AND EASY REVIEW, FREE NO OBLIGATION CONSULTATION ; I am dedicated to recovering your highest and best Insurance Claim Settlement from your Insurance Company. For residential, commercial, industrial or retail losses, there is no claim too small or too large for my attention or service. Fees are based only on the amount recovered and there is absolutely no out of pocket expense to you or any hidden upfront fees or charges.
Residential
Commercial
Industrial
Retail Losses
The Property Loss Consultants Group Building and Personal Property Adjusters
158 W. Coulter Street
Philadelphia, PA 19144
Cell: 215-696-6069 — Fax: 215-842-9334
Phone: 24 Hr. Service Call: 215-696-6069